Simple (ATU) Antenna Tuning Unit For All HF Receiver Projects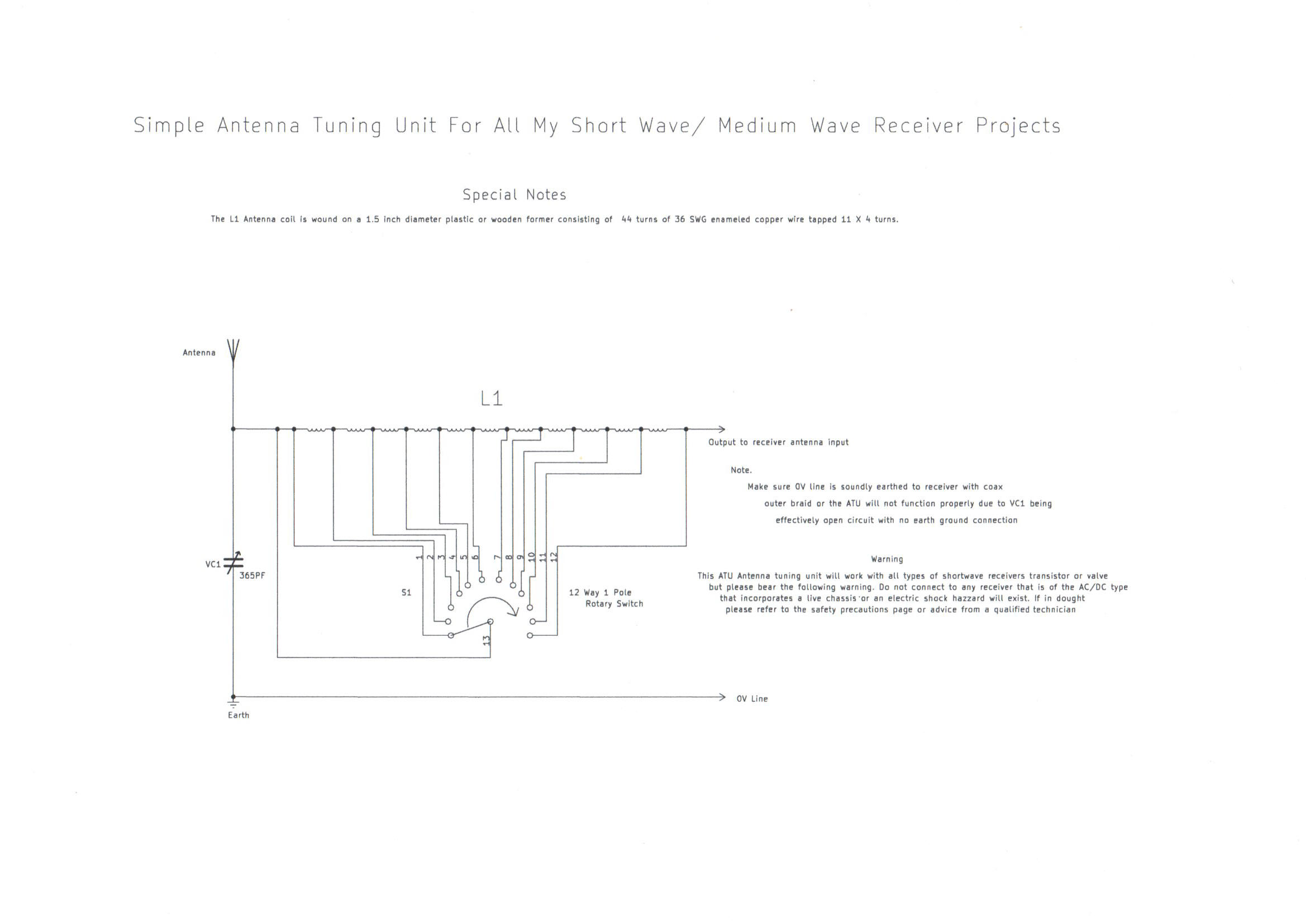 Welcome to this part of my site which describes details and construction of a simple Antenna tuning unit for all my HF Receiver Projects.

Circuit diagram of simple ATU Antenna Tuning Unit.
Please left click on selected image, to enlarge and print.
---
Construction And Setup Guide
As this new page is under construction please allow around mid May 2021 for full details